Photo Gallery
KS2 TRIP TO 'THE NATIONAL GALLERIES OF JUSTICE' 8TH JUNE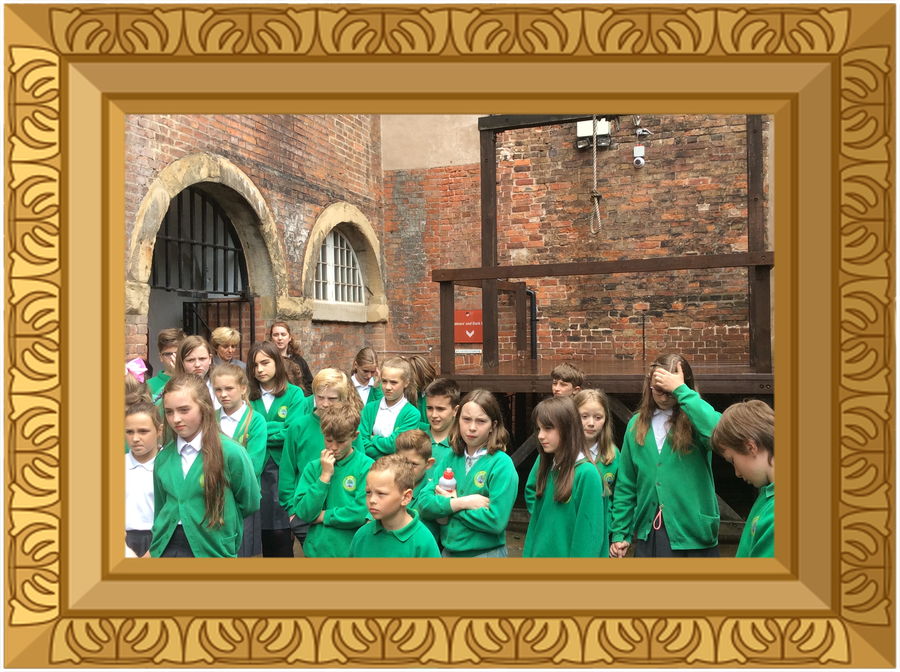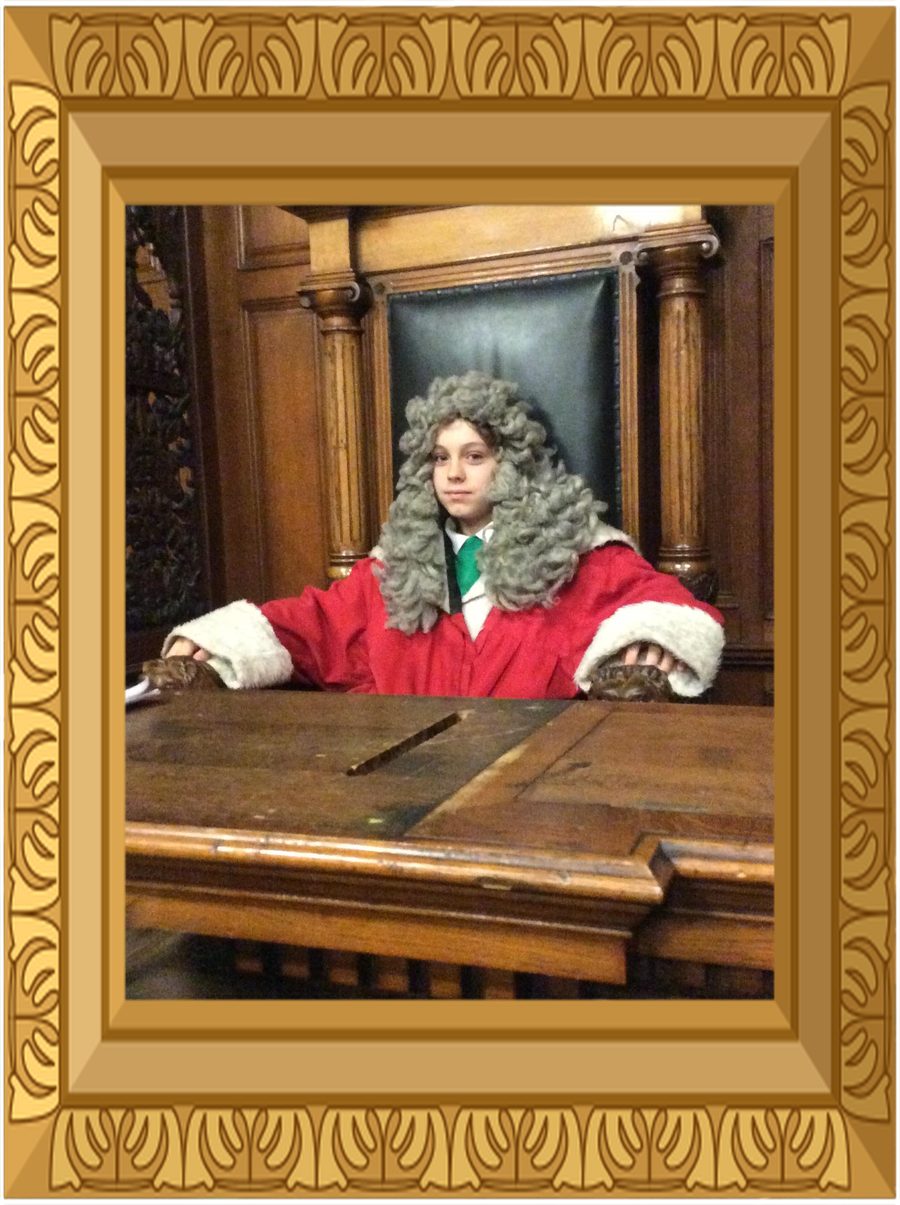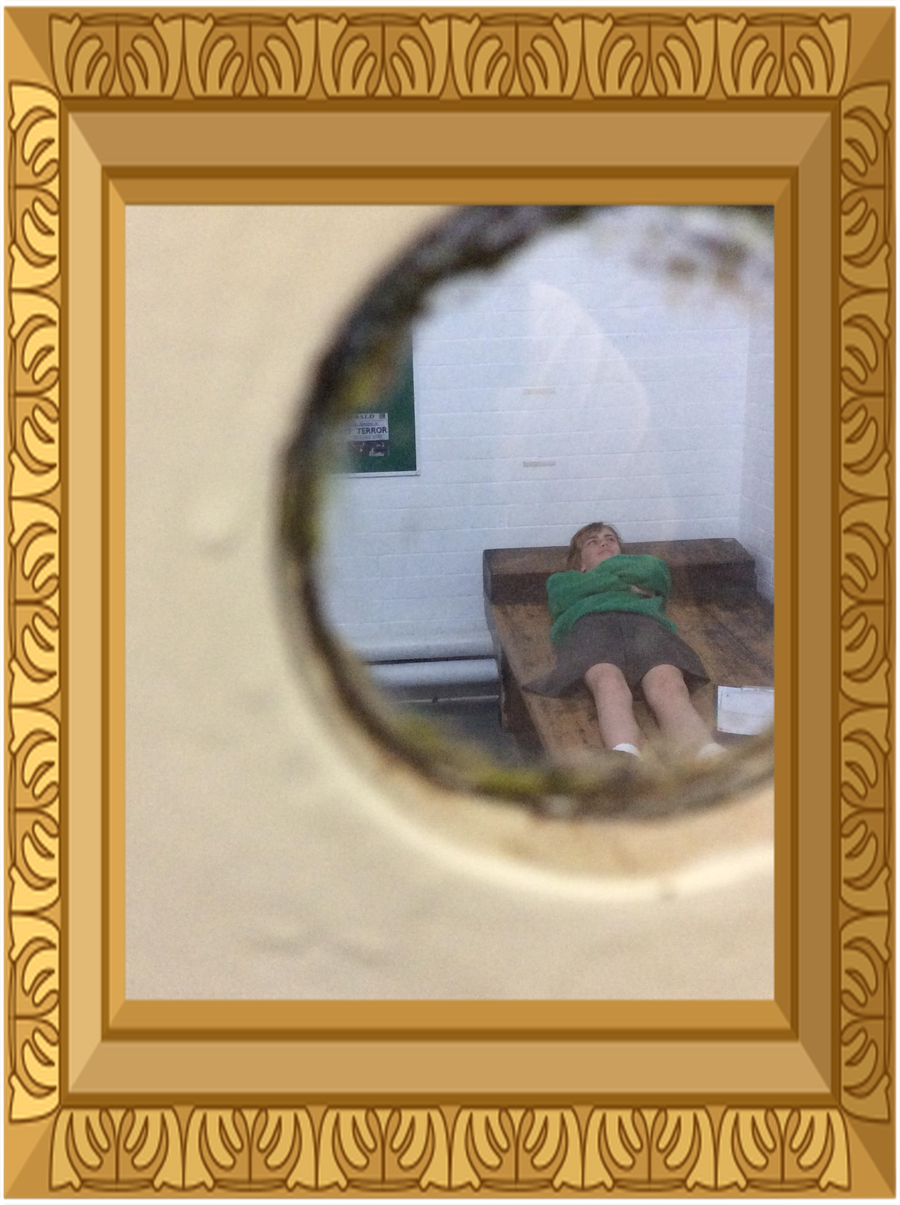 Word Whiz Zoe bids to become 'Top Banana'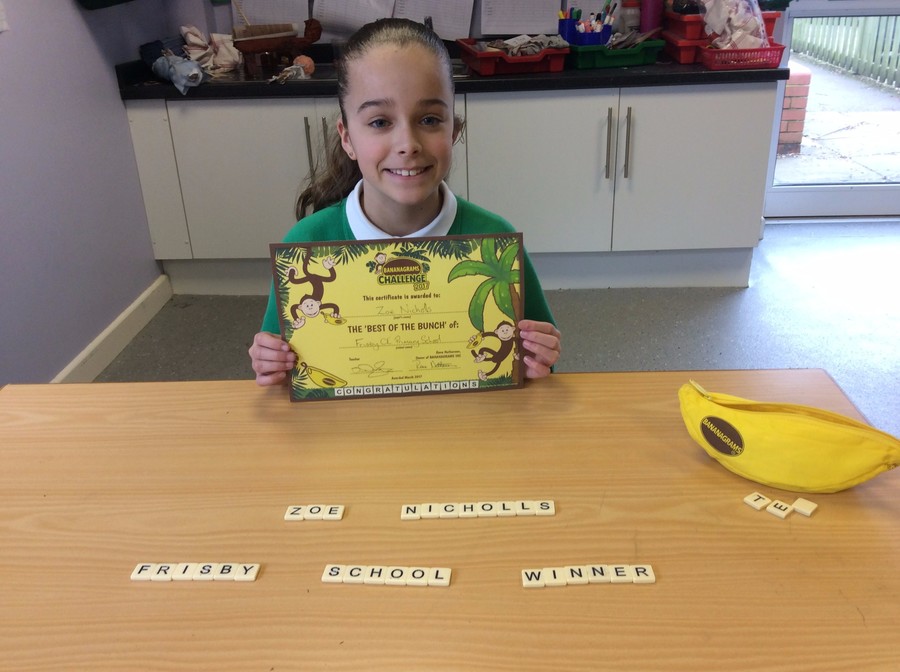 Frisby pupil, Zoe Nicholls is bidding to become the 'Top Banana' after reaching the final of a national competition for word wizards.
The ten-year-old who attends Frisby Primary School is one of 12 finalists of the National Bananagrams Challenge. The popular game, in which youngsters have to re-arrange letters to make as many words as they can, is used by some schools to improve spelling and vocabulary skills. Zoe secured a place in the grand final - to be hosted at the Magic Circle in London in late April - after beating 25,000 primary school pupils from over 1500 schools. Firstly, she had to beat her own classmates, and then rivals from other schools in a series of online contests. Zoe said: "I am very excited about going to London like my brother did last year, I hope I win". If she triumphs as the 'Top Banana' in the final, she will win a trophy, a Bananagrams goody bag and £1,000 for her school presented by the inventor of the anagram game, Rena Nathanson.
Zoe's teacher, Mr Wright, said: "The pupils were playing in their own time at break, lunch, before and after school and the matches attracted lots of spectators. The final was extremely close but eventually Zoe was crowned as our 'Top Banana'. Zoe prepared well and has committed herself fully to the online games. It is amazing that for the second year running, we have a pupil attending the National final in London.
LEICESTERSHIRE SMALL SCHOOLS CROSS COUNTRY CHAMPIONS 2016/2017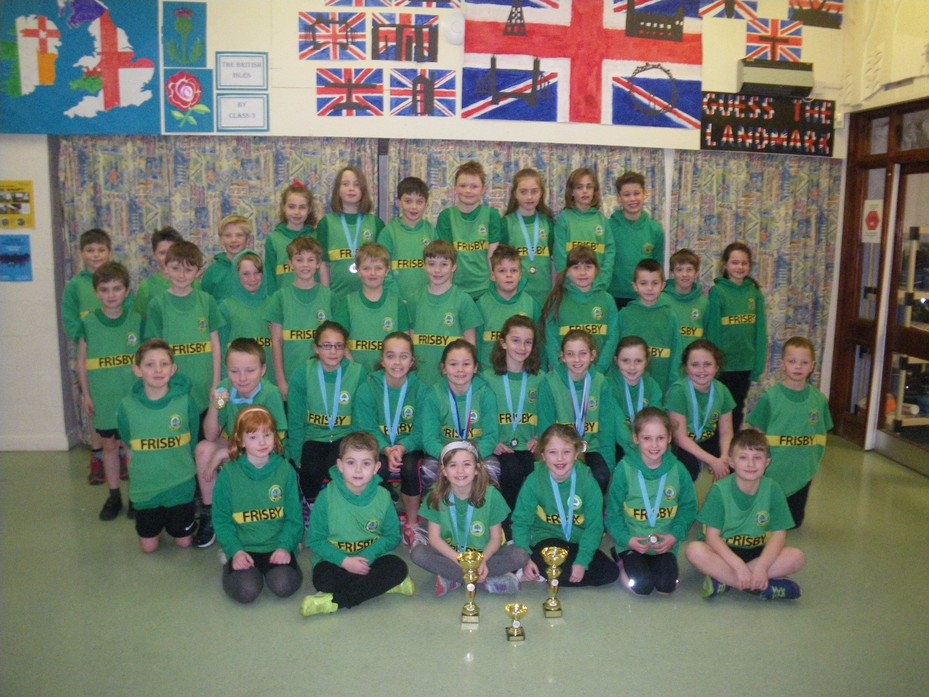 KS2 CHRISTMAS PRODUCTION 2016
'SANTA'S ON STRIKE!'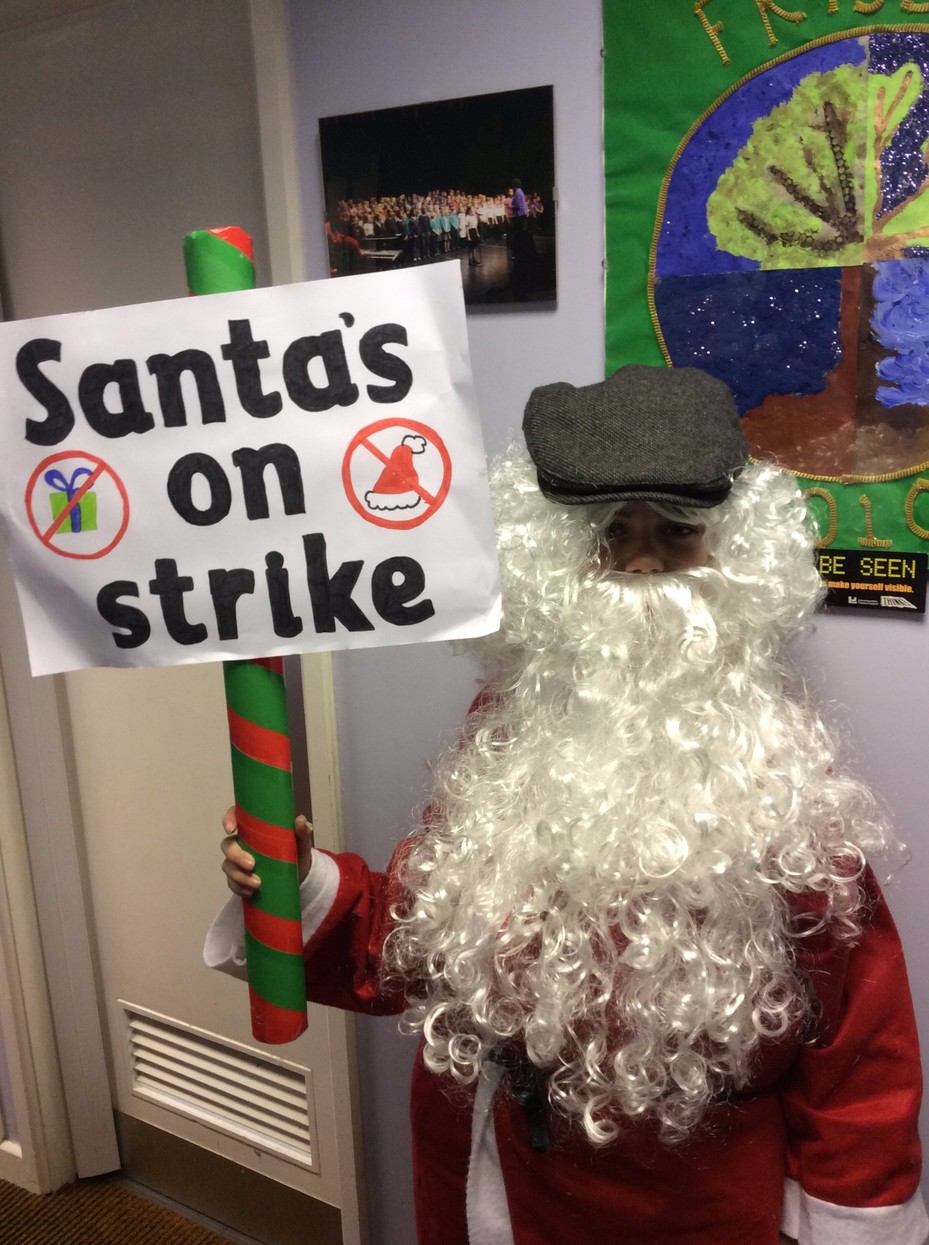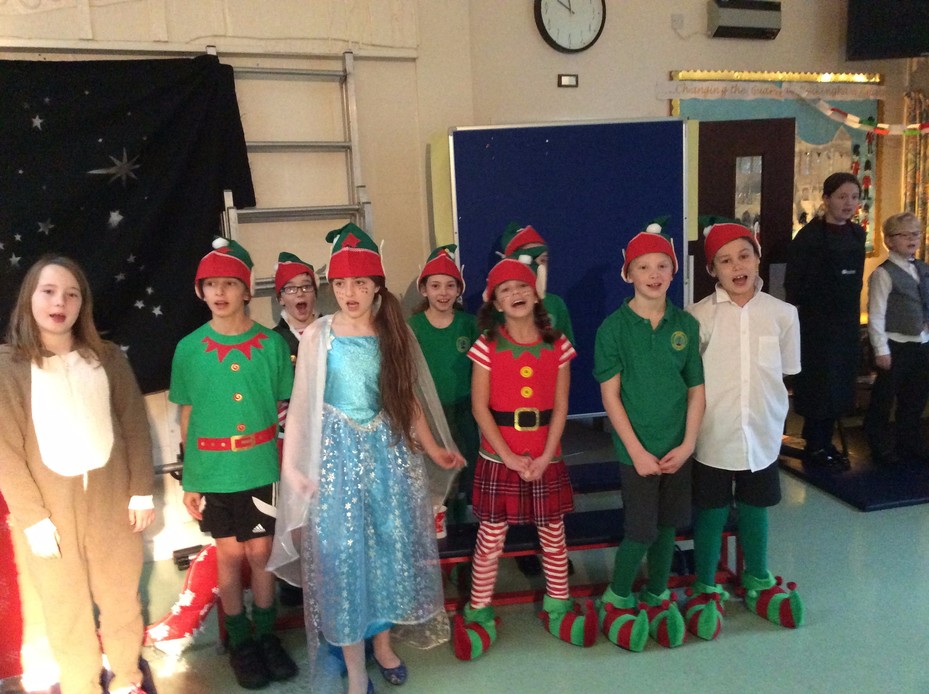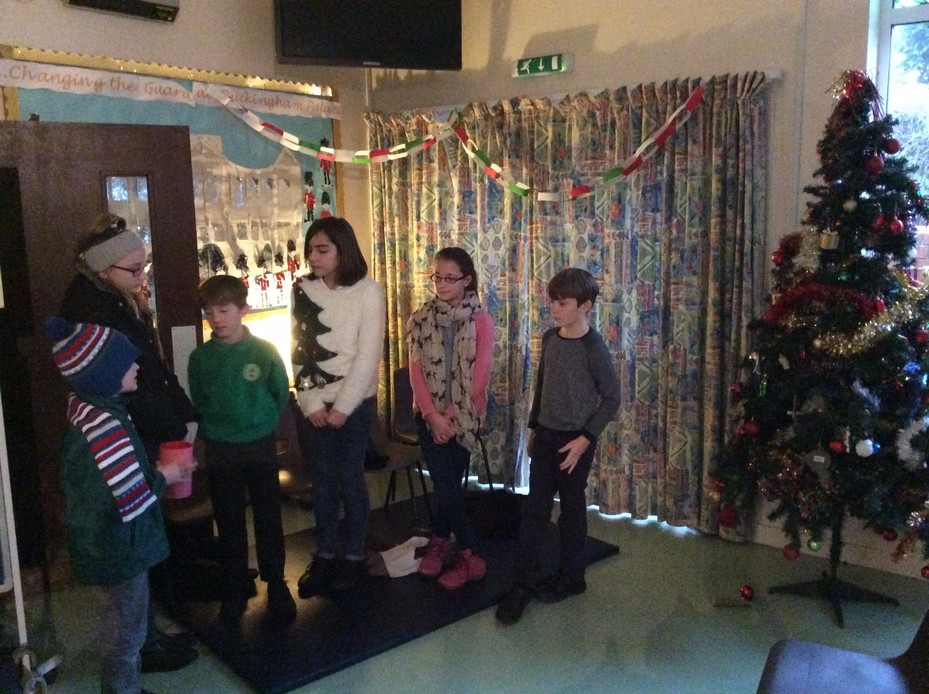 KS1 CHRISTMAS NATIVITY 2016
'CHRISTMAS COUNTS'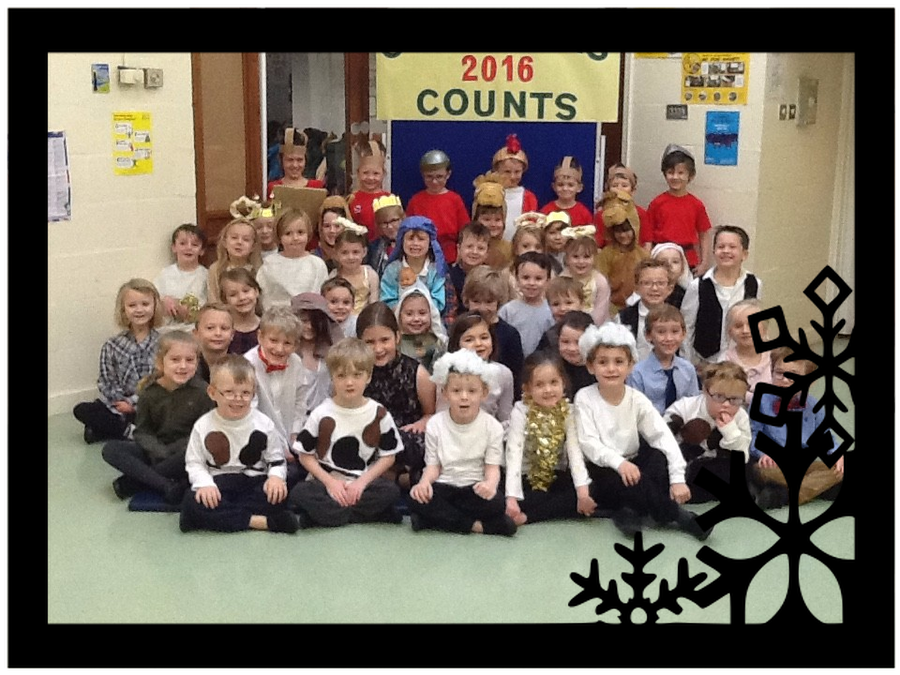 KS1 MULTI SKILLS FESTIVAL FRIDAY 9TH DECEMBER 2016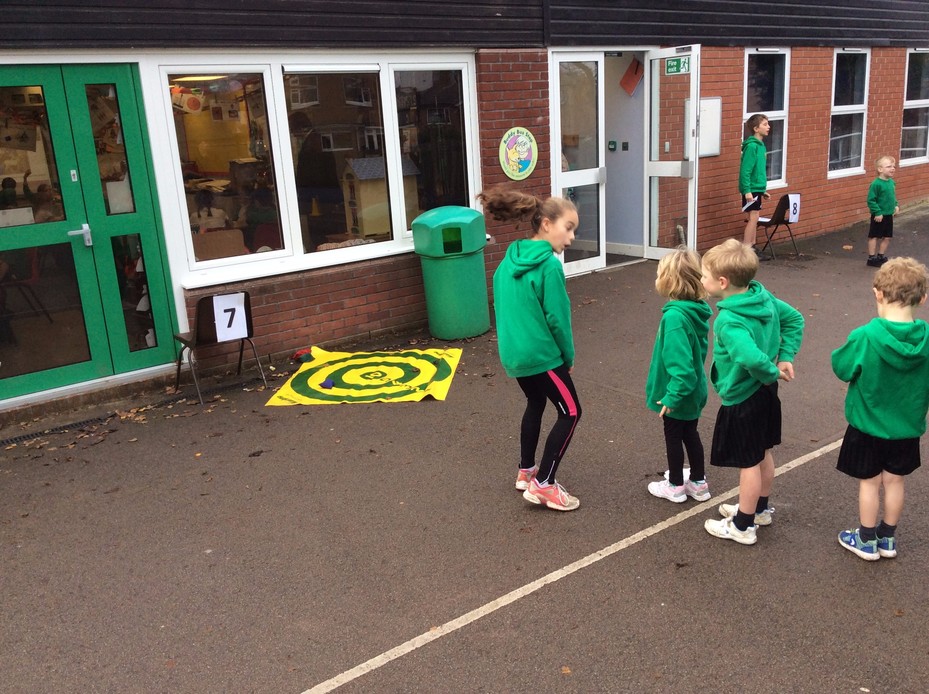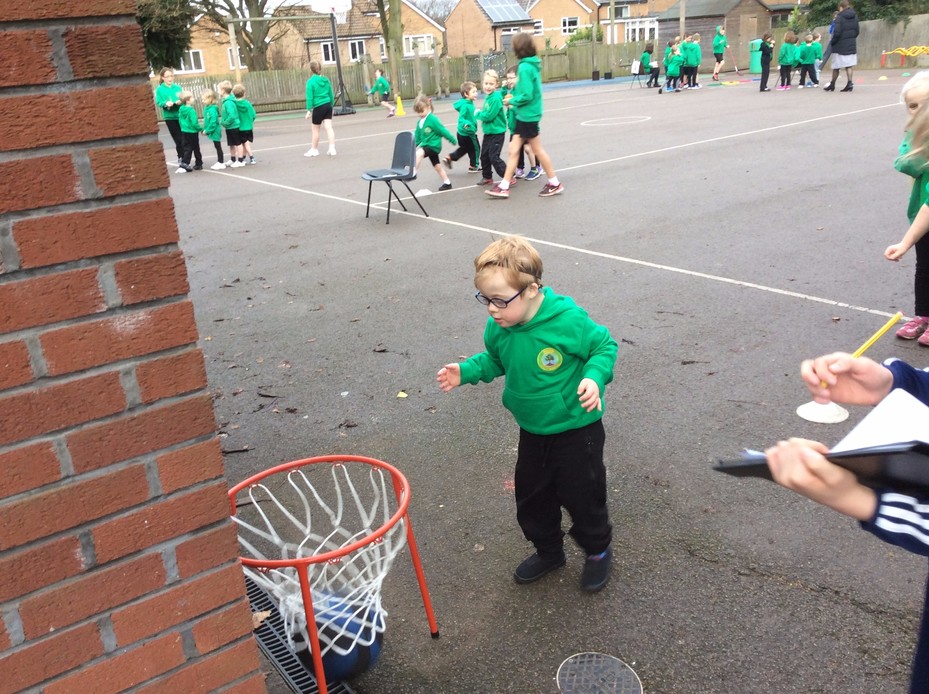 YEAR 5/6 MELTON & BELVOIR FOOTBALL TOURNAMENT THURSDAY 22ND SEPTEMBER
The first time in our new kit sponsored by the Premier League.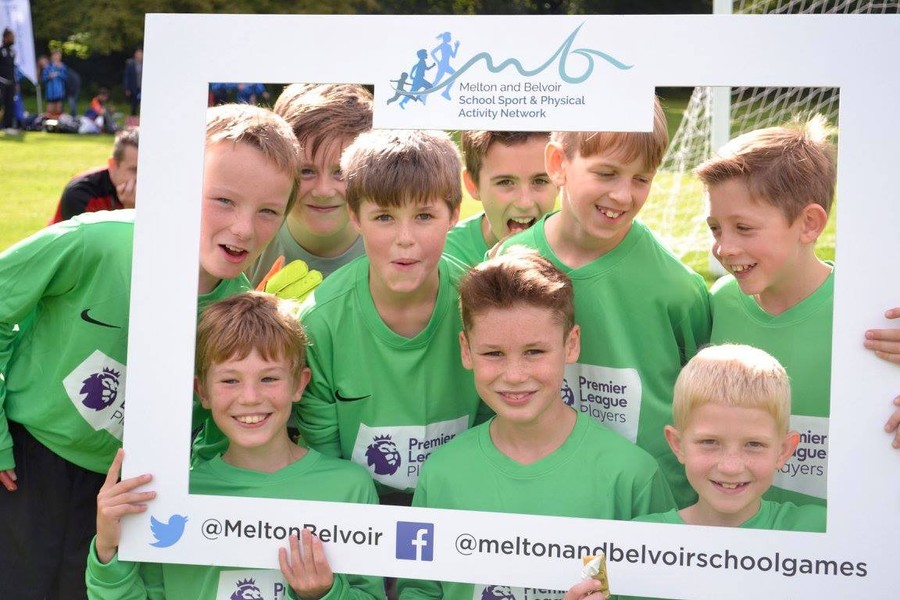 YEAR 5 / 6 TRI GOLF COUNTY FINALS THURSDAY 30TH JUNE
WINNERS!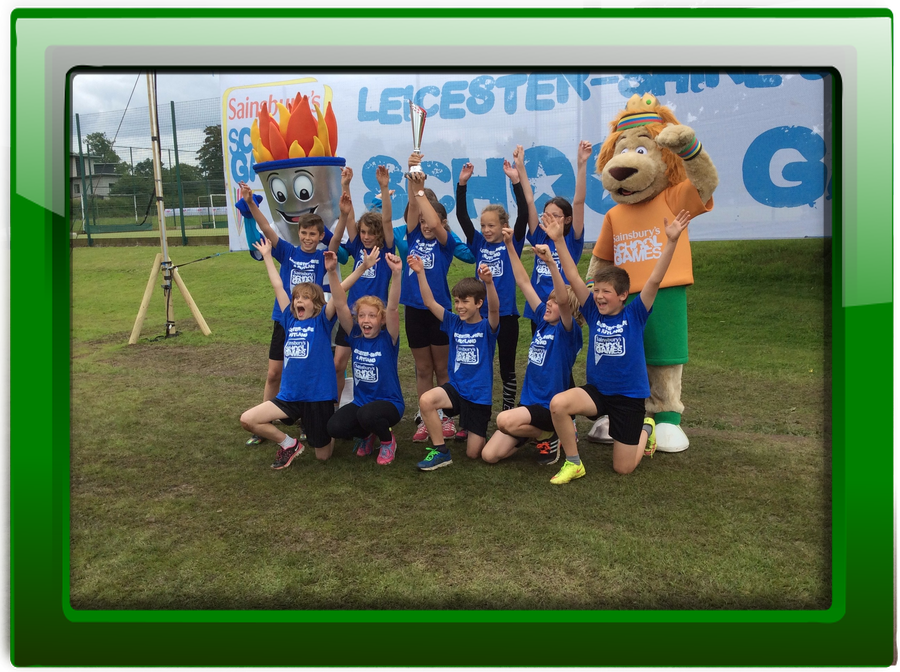 CLASS 5 PIZZA EXPRESS THURSDAY 9TH JUNE
Year 6 pupils spent a fun morning at Pizza Express in Melton last week as part of their end of year class enterprise project. Over the course of the next few weeks the pupils will take part in an 'Apprentice' style project where they will work in teams to complete a range of business related tasks. These will include generating a company name, slogan and logo, marketing and advertising tasks and developing an understanding of profit and loss before they design and make a pizza related product to sell to their friends at school. All proceeds from the sales will be donated to the school's PTA who are raising money to purchase new technology for the school.
Their training at Pizza Express saw them all qualify as a Junior Pizzaiolo - they were shown how to make the perfect pizza before taste testing a range of ingredients. To finish they all produced their own pizza before taking it home to enjoy. One pupil said, "It was great, the pizzas we made were delicious and it was a fun morning out of school learning about fresh ingredients and cooking." The pupils will now begin the difficult task of setting up their own pizza company as the class start their search for the next Alan Sugar! A massive thank you to Pizza Express for having us...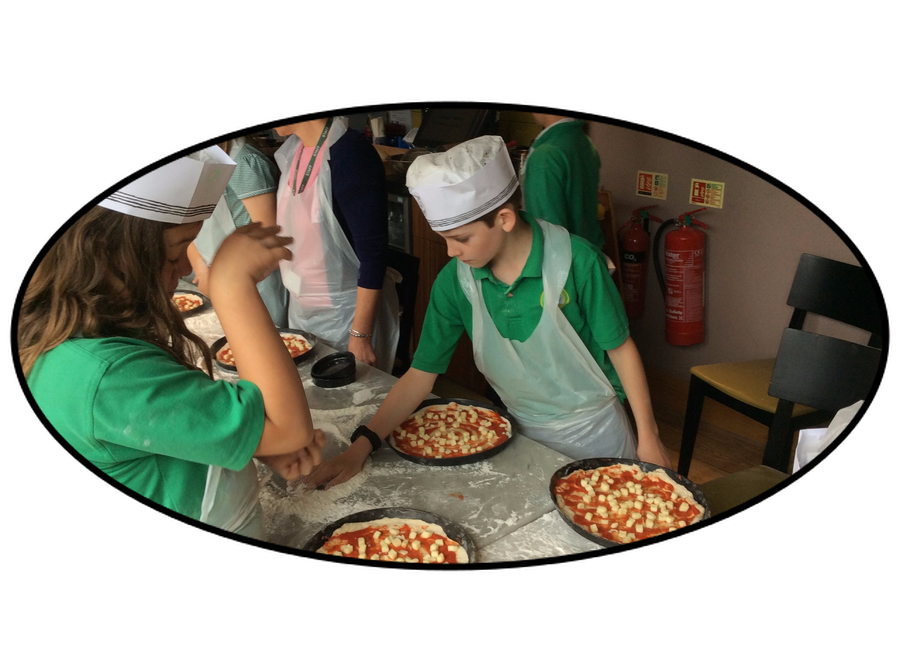 CLASS 3 VISIT TO JEWRY WALL MUSEUM WEDNESDAY 8TH JUNE 2016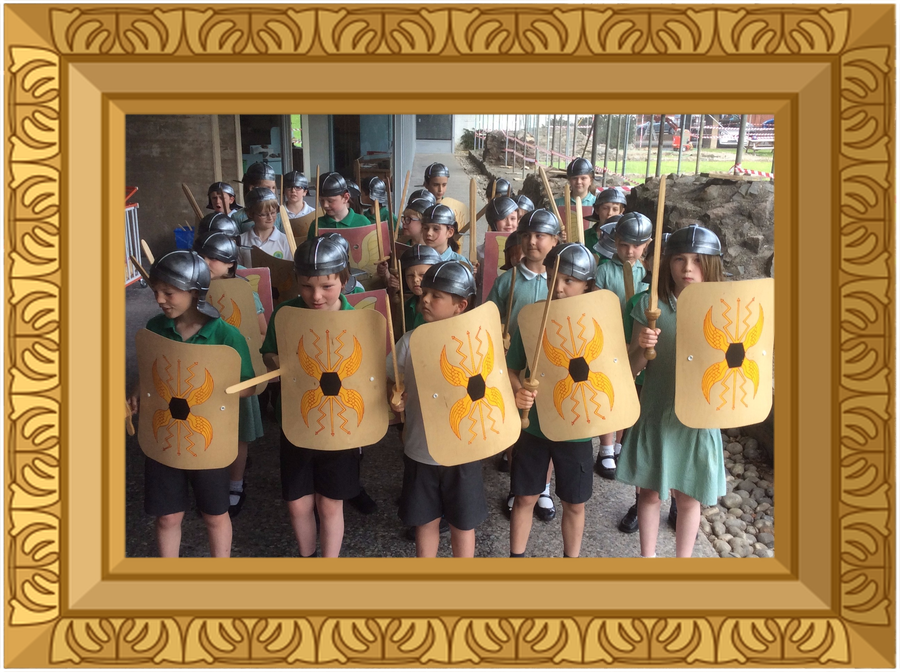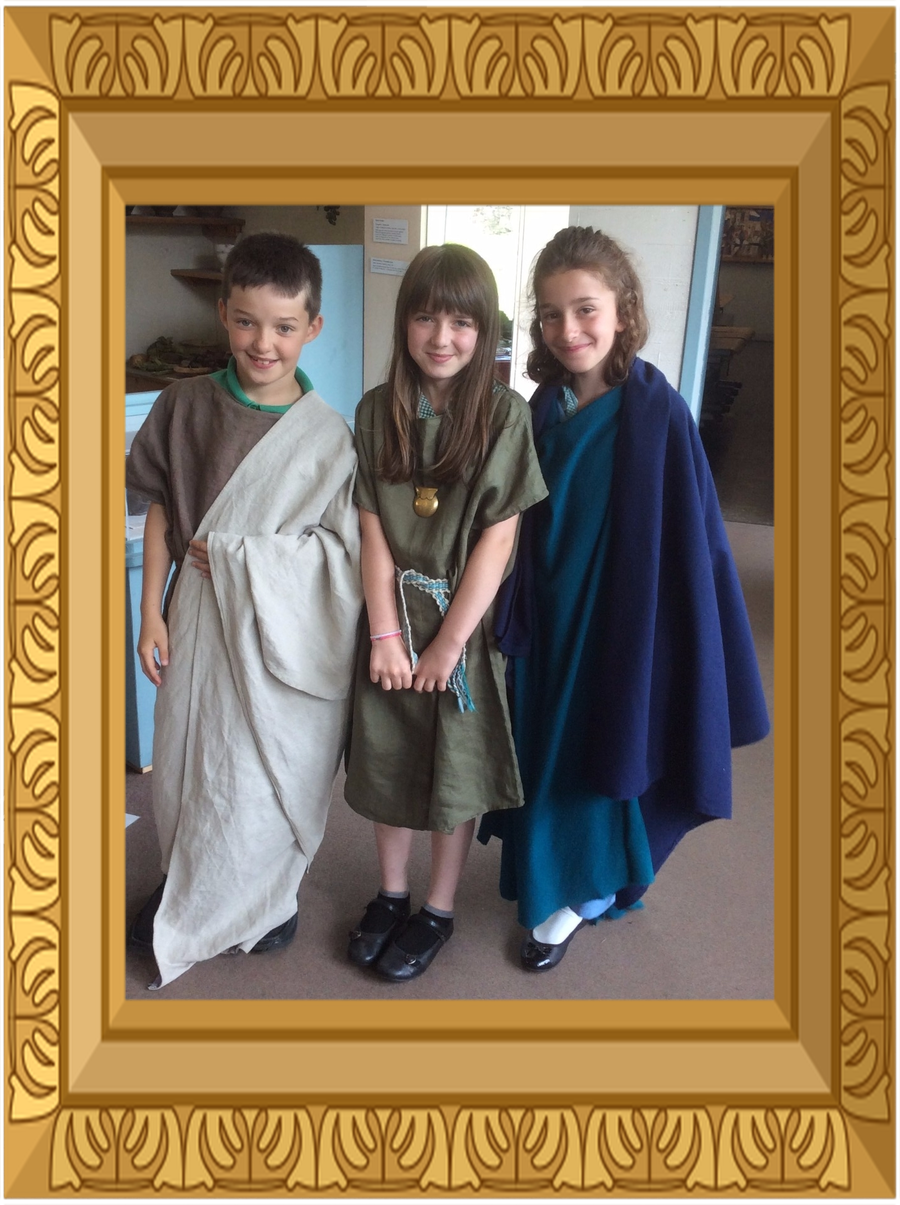 THE HOUSES OF PARLIAMENT COME TO FRISBY!
FRIDAY 22ND APRIL 2016
Children at Frisby School were joined by a representative from the British Parliament association on Friday 22nd April. They started the day where the whole school enjoyed an informative and interactive assembly as they learnt about Parliamentary Bills, Baronesses and the workings of the House of Lords and the House of Commons.
Key stage two children were then given the chance to debate a range self generated 'new law' proposals ranging from whether children should go to school one day a week to whether they should be able to play with technological devices for 2 hours during the middle of the school day. The children came up with some excellent arguments for all sides of each debate and were presided over by a chosen 'Speaker of the House' to call 'Order' when required. In both cases the majority of children voted against the proposed new laws citing arguments against such as 'We need to come to school to learn so we can get good jobs.' and 'we have time to play our devices at home so why should we do it at school.' One child was particularly eloquent and declared "Jobs require skills and skills require schools." Teachers were pleased that children were able to learn about British values in a fun and informative way while debating issues that were important to them.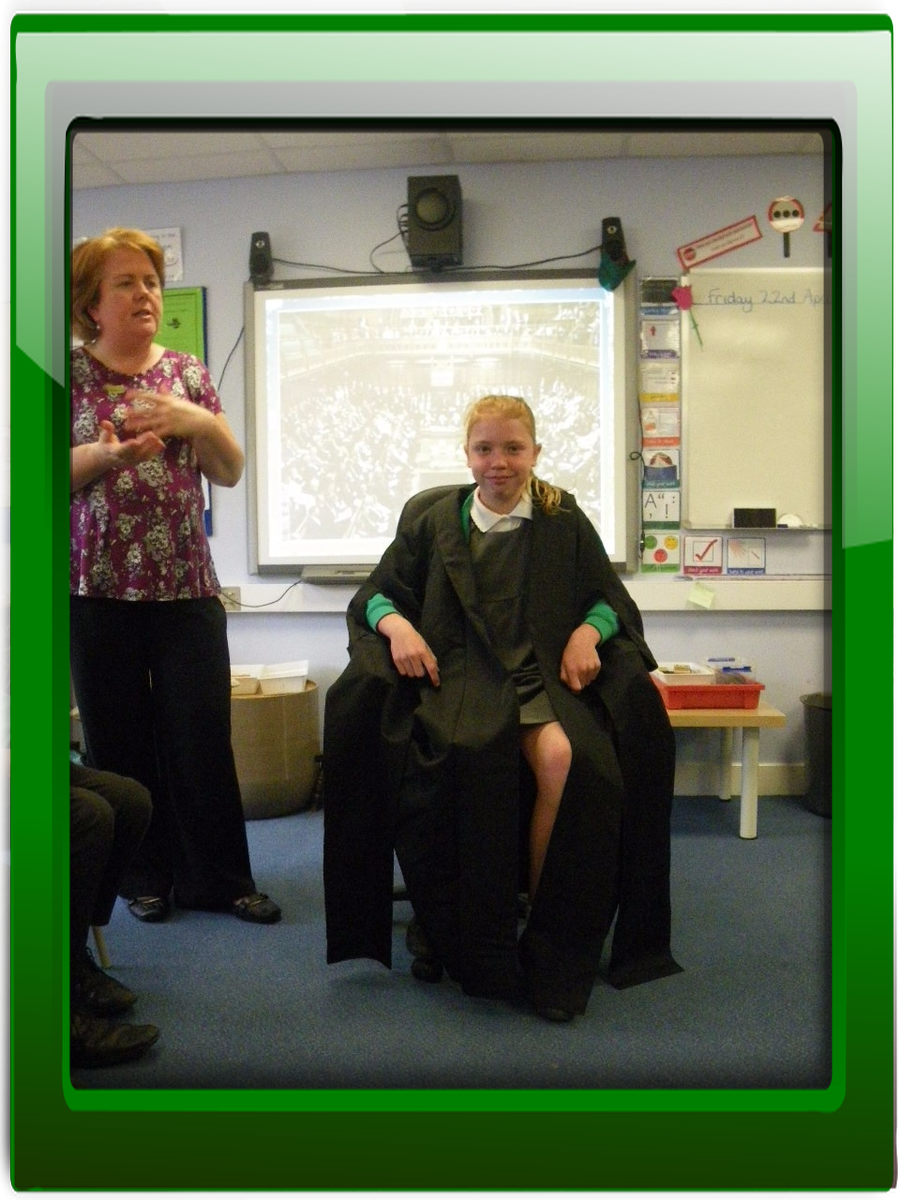 SPORT RELIEF FRIDAY 18TH MARCH 2016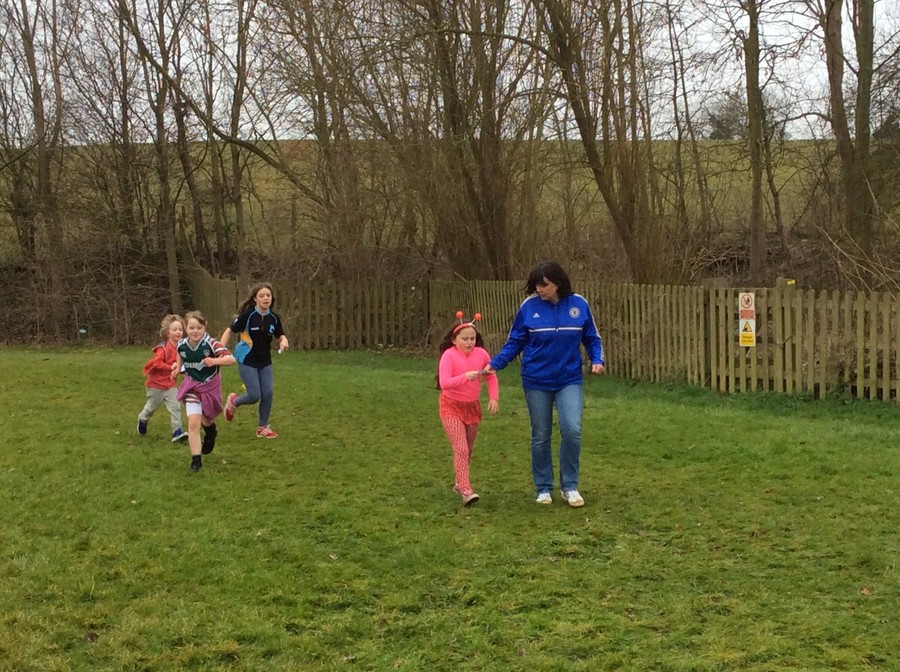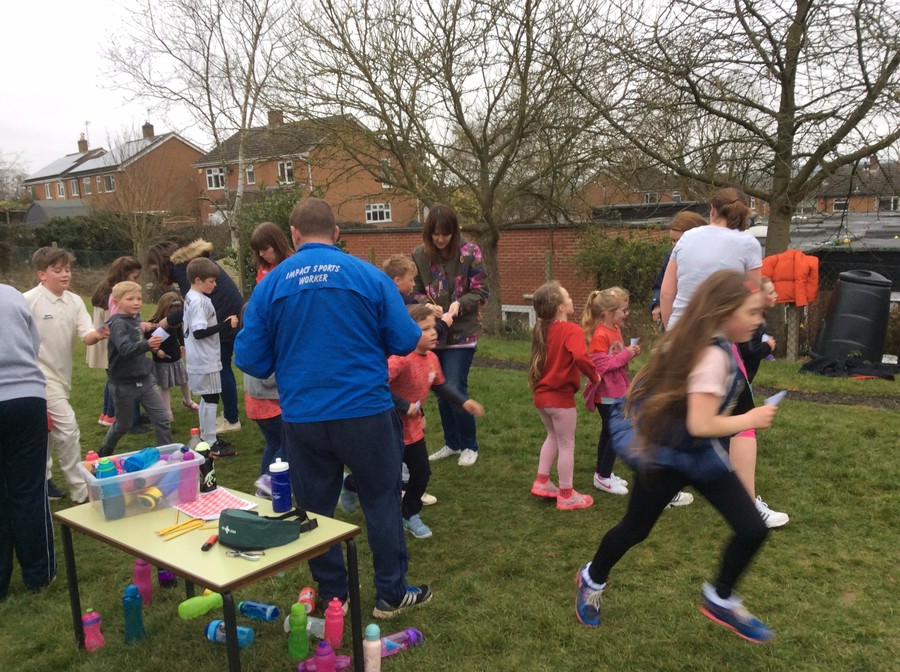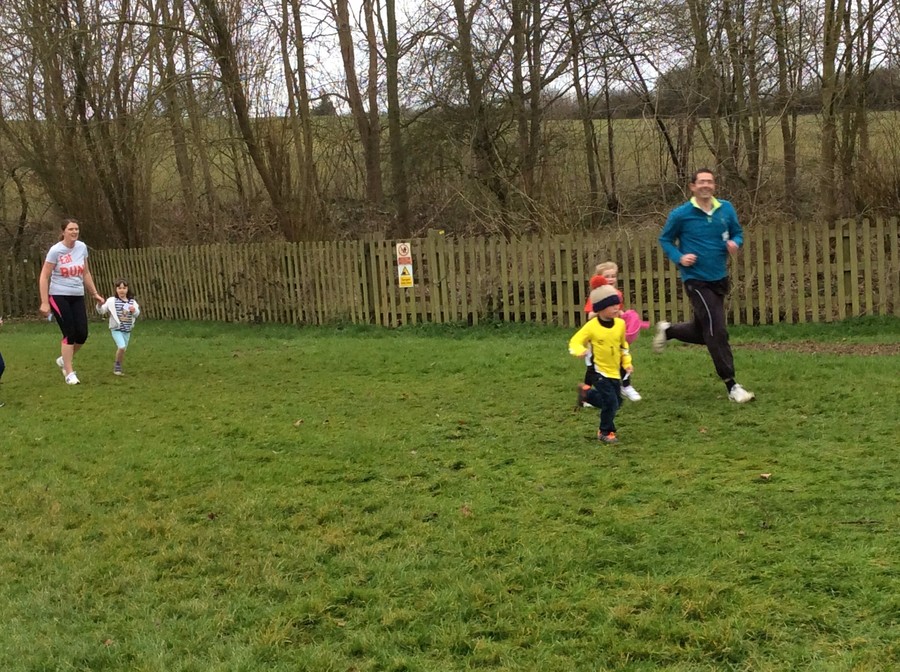 LEICESTERSHIRE & RUTLAND COUNTY BASKETBALL FINALS
MELTON & BELVOIR REPRESENTATIVES
THURSDAY 17TH MARCH 2016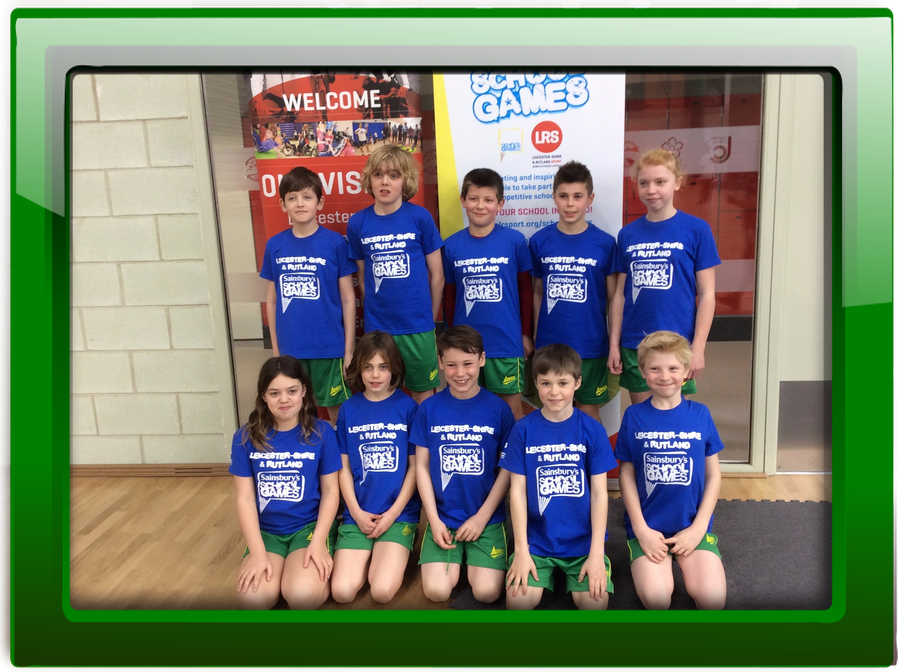 YEAR 6 WARNING ZONE TRIP
15TH MARCH 2016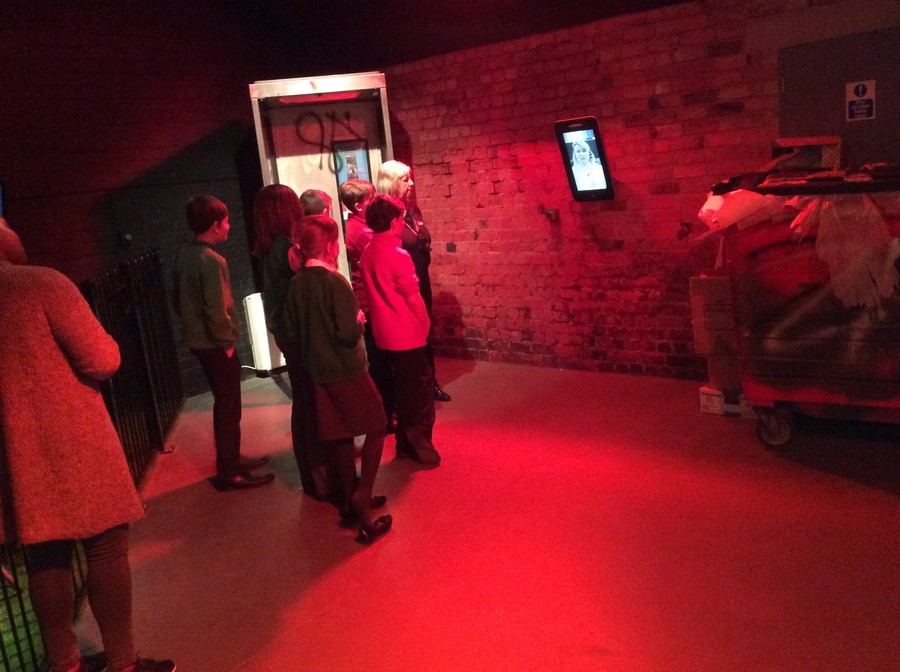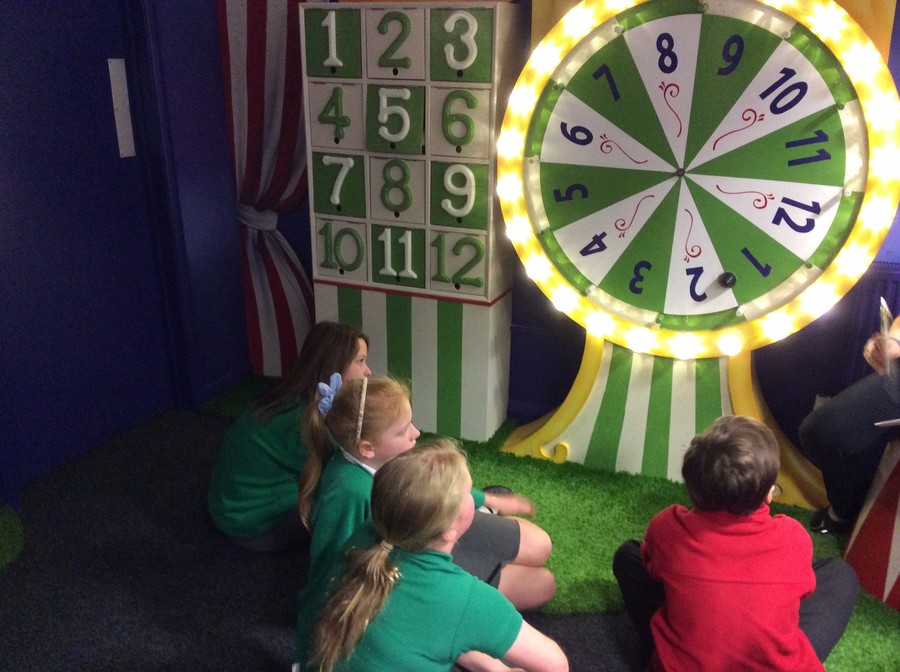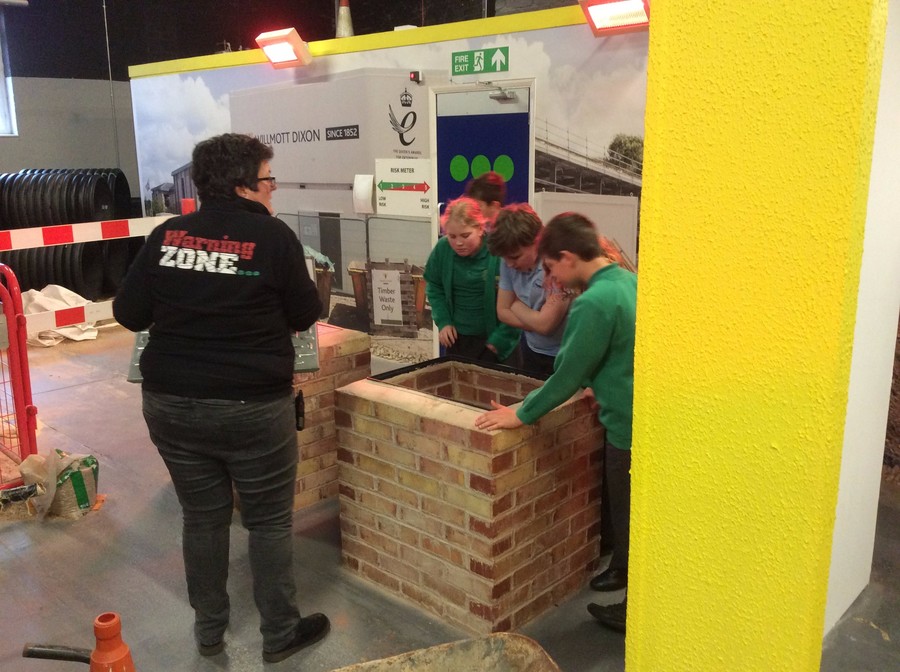 CLASS 4 & 5 TRIP TO THE BRITISH GEOLOGICAL SURVEY SITE
' ROCK & FOSSIL SHOW'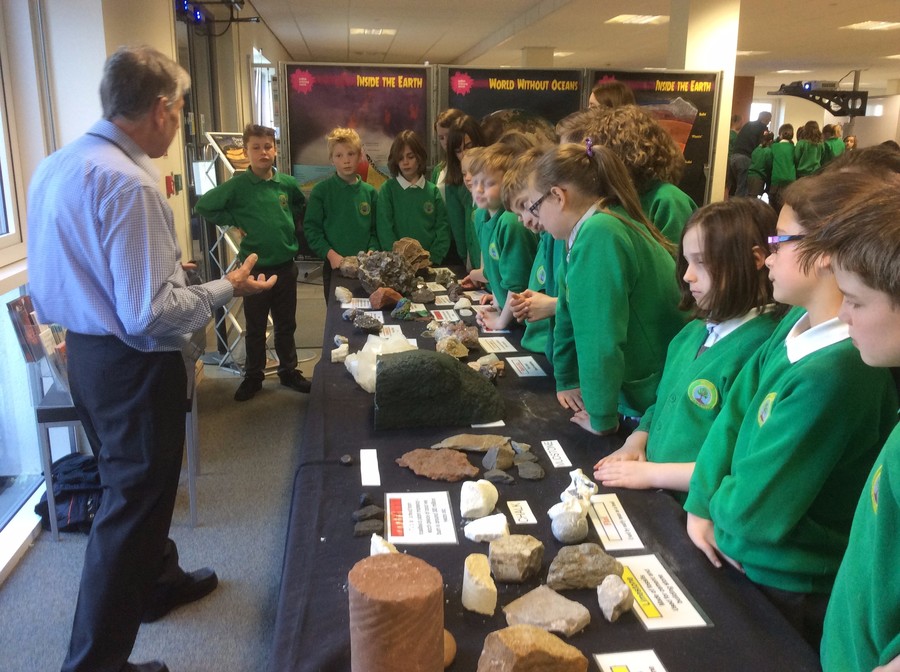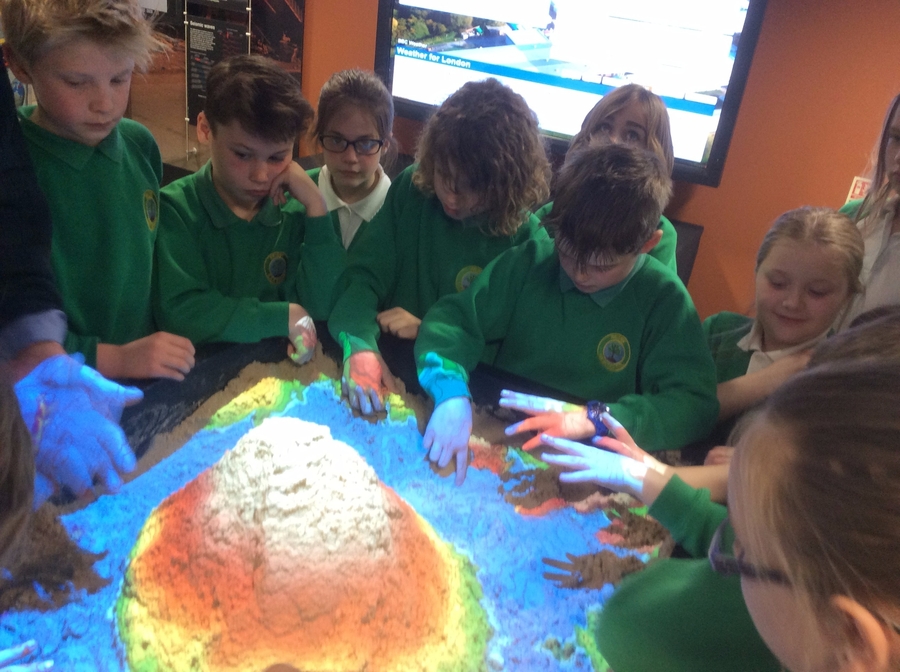 MATT HAMPSON ASSEMBLY
On Monday 14th March Frisby School children were lucky enough to be joined by Matt Hampson for their assembly to mark the start of a number of events to take place for Sport Relief this week.
Matt was invited to take part in a Q & A session where he answered some candid questions posed by year five and six children. Matt told the children about his life before and after his accident and how The Matt Hampson Foundation were promoting the message "Get busy living!" The tag line sums up Matt's attitude to disability and encourages us all to focus on how to make the best of our lives whoever we are. Matt challenged the children to think of ways they could get busy living and promised to return to find out ways that they had embraced his message.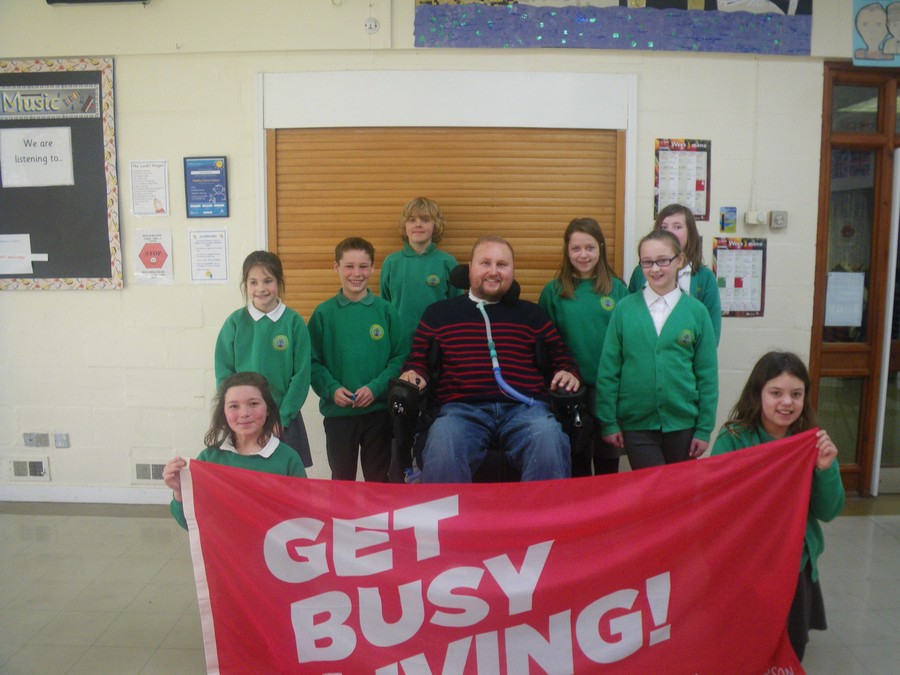 WORLD BOOK DAY 3RD MARCH 2016
All the children dressed as characters from books written by British authors.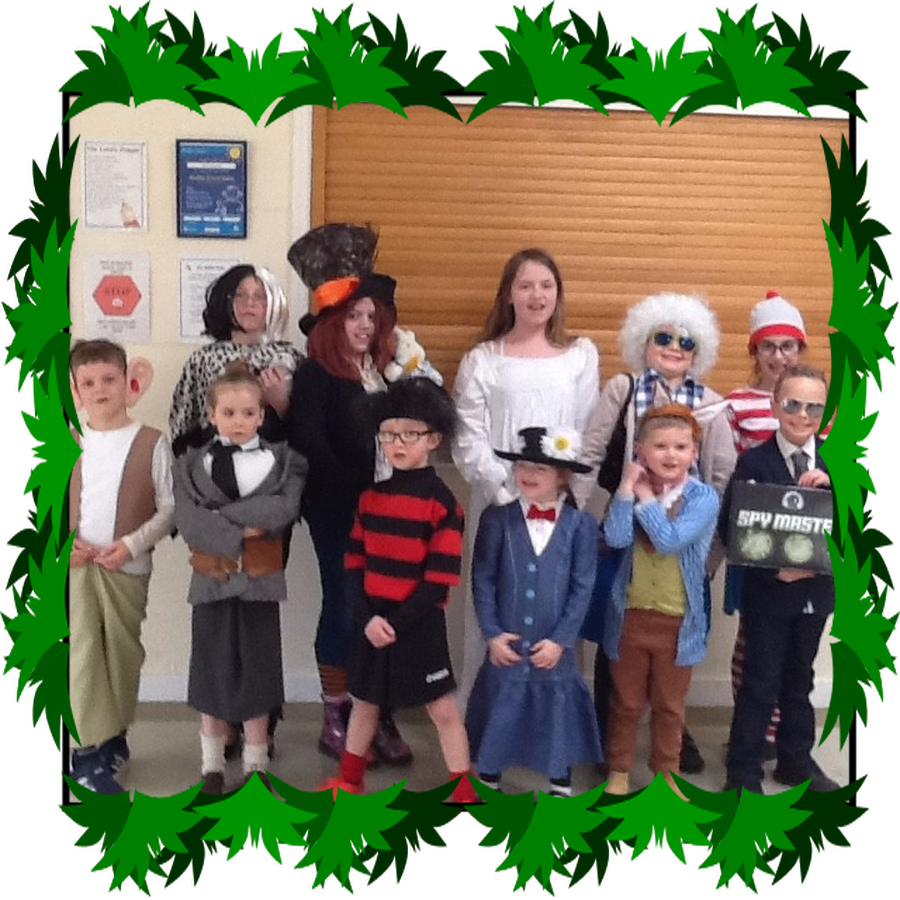 CLASS 3 TRIP TO DERBY MUSEUM 'THE STONE AGE'
19th January 2016